For beginners
Young learners without prior programming knowledge, can learn the basics and achieve learning goals stage-by-stage, interfacing advanced programming or STEAM education in the future.
AI Learning Analytics
The AI-powered engine measures students' knowledge mastery level continuously by tracking their progress, weaknesses and provide adaptive follow-ups to aid struggling learners.
Gamified Learning
Learning games are designed and aligned with international computer science education standards. There are 3 learning modes to suit various learning environments and learning goals.
Instructional Scaffolding
Games are scaffolding, with clear instructions and hints to let students learn through trial and error on their own. Students will become less reliant on external support and be capable to complete missions independently.
Your total Computational Thinking teaching solution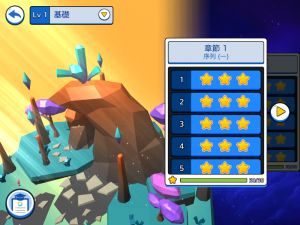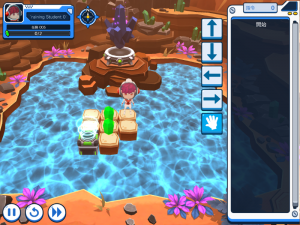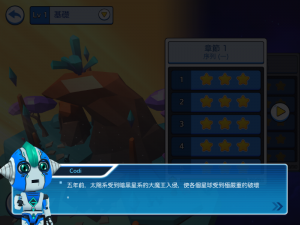 ✅ Most suitable for In-class study, P1-P6
✅ Two versions to suit students' needs  – App + textbook published by Modern Educational Research Society Limited / e-exercises
✅ Designed for learners of all levels – from beginners to advance users
✅ 50+ unplug activities, 200+ in-app missions,
✅ Board game that supports multi players (purchase separately)
✅ Lay a solid foundation for CoolThink 
✅ Fulfilled EDB's "Computational Thinking – Coding Education" guideline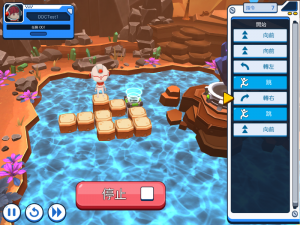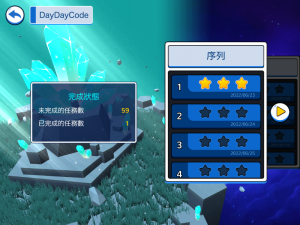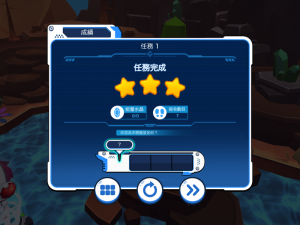 ✅ Most suitable for self-learning, P3-P6
✅ 60 missions with various difficulty to suit users of different levels.
✅ 5 minutes/mission everyday to consolidate Computational Thinking concepts
✅ Best for after-school self-learning exercise
✅ Teacher portal to check students' real-time performance 
✅Fulfilled EDB's "Computational Thinking – Coding Education" guideline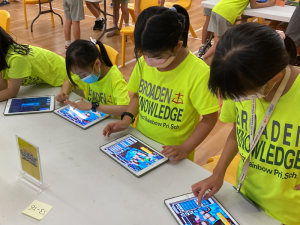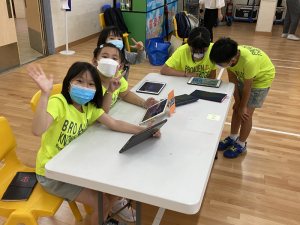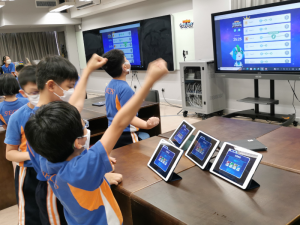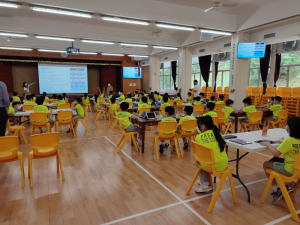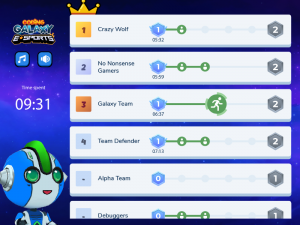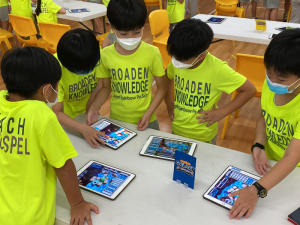 ✅ Most suitable for intra school competition, P3-P6
✅ 4 players per team, supports up to 10 teams in one game zone for real-time competition
✅ Supports multi game zones simultaneously
✅ Cultivates team spirit, sharpen communication skills through playing the game
✅ A competition to apply concepts learnt in other modules in a fun and challenging way 
✅ Suitable for intra school activities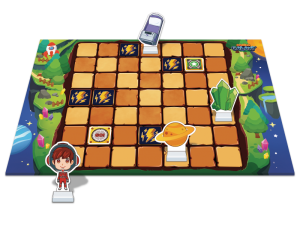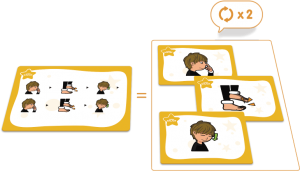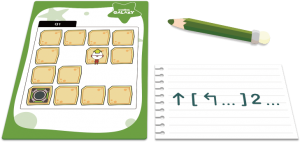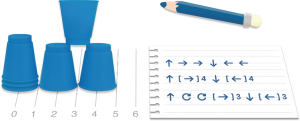 ✅ Most suitable for P1-P3
✅ 4-8 student players each game
✅ Engaging supplementary teaching tools for the classroom activities
✅ Gameplay syncs with app missions
✅ Teaching guide provides gameplay instruction and variations
* This boardgame kit shall be purchased separately. Contact us for a quote.
Teacher Testimonials
"Other than logical thinking, collaboration with others, problem solving skills, effective communication and creativity are also crucial when it comes to learning STEM. Coding Galaxy's E-Sports creates an environment and atmosphere for students to enhance these abilities in a fun and exciting way."
Miss. Cheng Yuen Ting (St. Edward Catholic Primary School)
"Students used different skills in Coding Galaxy E-Sports competition, like debugging. They were encouraged to solve problems and acquired progressive strategy to complete the games. Even for those academically less outstanding students, they were able to finish the competition and that achievement strengthened those students' confidence."
Mr. Yu Hoi Wik (Baptist Rainbow Primary School)