Explore the Innovative Technology in Future City Development
Coding Galaxy: City X is a new teaching platform designed for secondary school students to learn about innovative technologies. Learners will be exposed to the concepts for "Technology A→G" with various examples and applications in our future city.
Learning Content
Learning Resources
Word of the day: 100+ tech cards
Come and Join the Hour of Code!
You are the mayor of City X. Your first quest in City X is to help an old farmer to manage his farm. Let's solve his problem with innovative technology! You will learn the basic concept of a watering system and make a gardening robot with incredible fun!
Download Now
Download Free Resources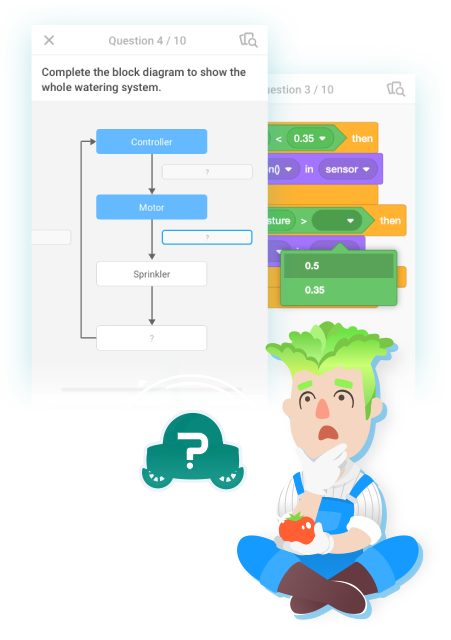 Hour of Code and Learning App Details
Recommended Grade
Grade 5 or above
Programming Language
Block programming
Programming Difficulty
Suitable for beginners
Activity Type
Self-led tutorial
Applicable Platforms
iOS and Android phones and tablets