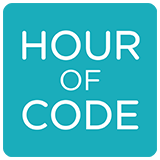 Solving Coding Puzzles
to Save the Beautiful Planet
change the way you learn to code in one hour engaging learning activities!
develop your computational thinking skills now!
What is Adventure Planet?
In the Adventure Planet, students solve coding puzzles and complete accompanying worksheets to learn computational thinking skills and computer science concepts of decomposition and sequences for problem-solving.
Student's metrics and certificates
Lesson guide with answer key (for teacher's use)